P.O.Box 10443

Newburgh NY.

     12552

A 501(C)3 Feral, Abandoned, Cat Rescue


We are always in need of Dry cat food to feed our Ferals,  If you would like to donate Purina or Friskies  Dry food please contact us at :

                                         ldnewburghscats@aol or the     

           e-mail button above.

       It can be dropped off at our 

 Thrift Store  at 154 North Plank Rd.                  any weekday from 1-6pm or Saturdays from 11am-6pm.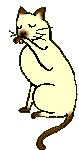 PLEASE NOTE:  THERE ARE TIMES WHEN WE HAVE TO GO OUT ON A RESCUE AND WILL HAVE TO CLOSE THE THRIFT STORE WITH NO NOTICE.  PLEASE UNDERSTAND WE DO EVERYTHING WE CAN TO BE HERE WHEN YOU WANT TO COME BUT SOMETIMES THE CATS JUST CAN'T WAIT. 

THANK YOU FOR YOUR UNDERSTANDING!

  To send a check by Mail 

      Newburgh Scats

       P.O. Box 10443

   Newburgh,  NY  12552

Newburgh Scats Cat & Kitten Adoption Center & Thrift Store

Located at 154 North Plank Road,  Rt. 32 in the Town of Newburgh. We are so fortunate that our dream of having our own place to be able to fund our organization is now possible. 

We have cats that live at the shop in their own area minus cages. It gives the public a chance to see them in a calm, peaceful setting. Some of the kittens do not stay overnight but are brought down when requested for people to see. Stop in and visit with them. 

We also have a great thrift store that helps fund our organization.  You can find clothes, jewelry and so much more!  

We are open Mon. - Fri. 1pm-6pm, Saturday 11am-6pm, closed Sundays

​   Low Cost Spay & Neuter    

             in this area

  http://tara-spayneuter.org 

          845-343-1000  

​     $ 70.00  includes a 

          Rabies  shot.

     Call today.

  If you would like to send us a monetary donation, you the donate link below or send us a check!

HOW IGIVE WORKS:

1. Go to the IGIVE.COM website by clicking the picture above or scan the QR code and create an account.

2. Once you are signed in just start shopping and donating to Newburgh SCATS!

That's it.....it's really that simple!

Our wish list on Amazon!  Click on the below link and order items we need to have them sent to our adoption center!

Since the start of the COVID Pandemic, the Rescue and Thrift Store has been struggling.  While we always continue to take care of the cats that are currently at the rescue and have recently gotten an influx of sick and injured kittens, unfortunately there has been very little in the way of sales at the Thrift Store.  Even though there has been very little money coming in, the vet bills, food bills and utilities for the Thrift Store/Adoption Center continue to come in.  Although we are finally able to start taking some donations of clothing/household items, ect., we still cannot take a lot as the sales aren't what they were pre-pandemic so space is limited and, as always, any monetary or food donations are very much needed and welcomed.  The Thrift Store carries a number of odds and ends that just may be what you need!  Also, if you are looking for a volunteer opportunity we are always looking for good people to help out.  

We are working on having another Yard Sale......Date to be announced.

Come on down to the Thrift Store/Adoption Center and say hello to us and our little fur babies!